Production in our workshop in Hauts de France
Sylvie Thiriez provides its know-how and accompanies you for gift ideas to offer or to enjoy yourselves!
Our embroidery and making workshop offers you to custom your home linen. Gift idea or decoration project, embroider a name, a word, a date, a logo…
5 000 names embroidered each year !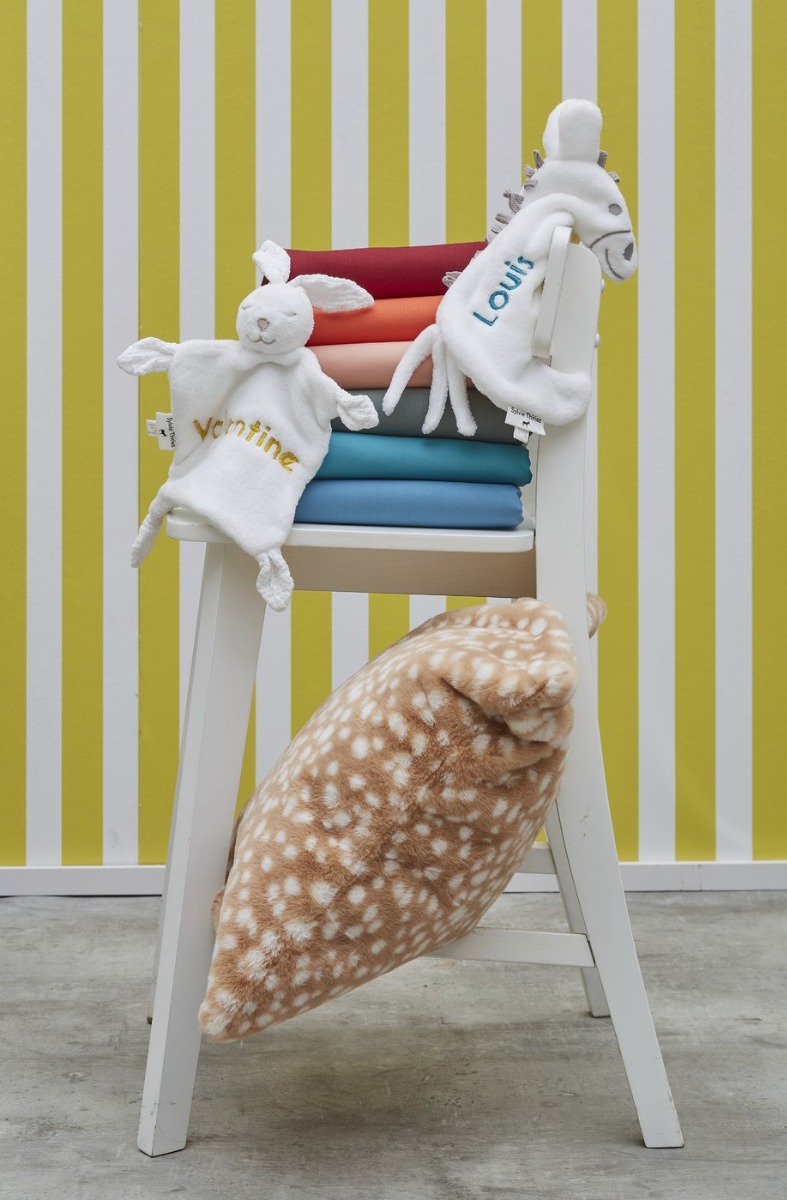 How to embroider you home linen?
Select the product to embroider among our selection : bathrobe, pajamas, towels, pillowcases, doudous ….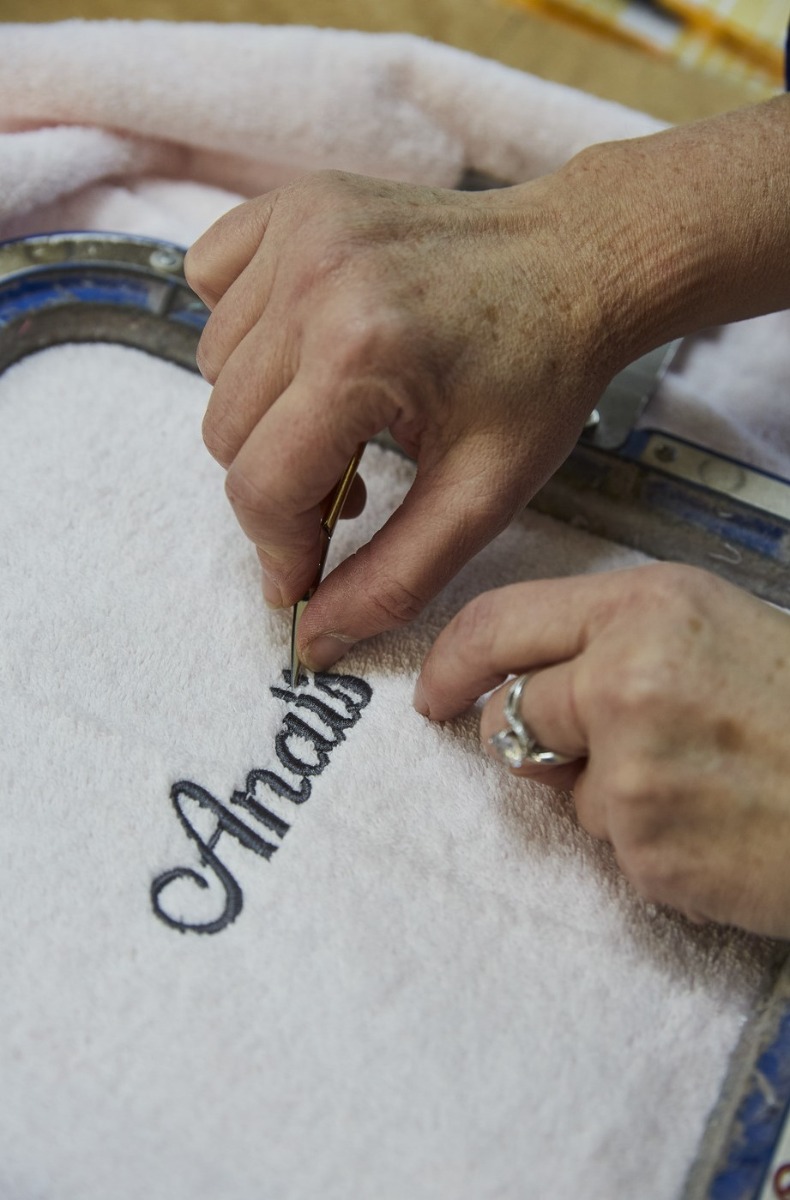 Indicate the text you want to embroider : a name, a word, initials, a logo…
Number of characters is limited depending on the products, information is indicated on the product description.
Remember to carefully indicate the accents. In case you forget, they won't appear on your item.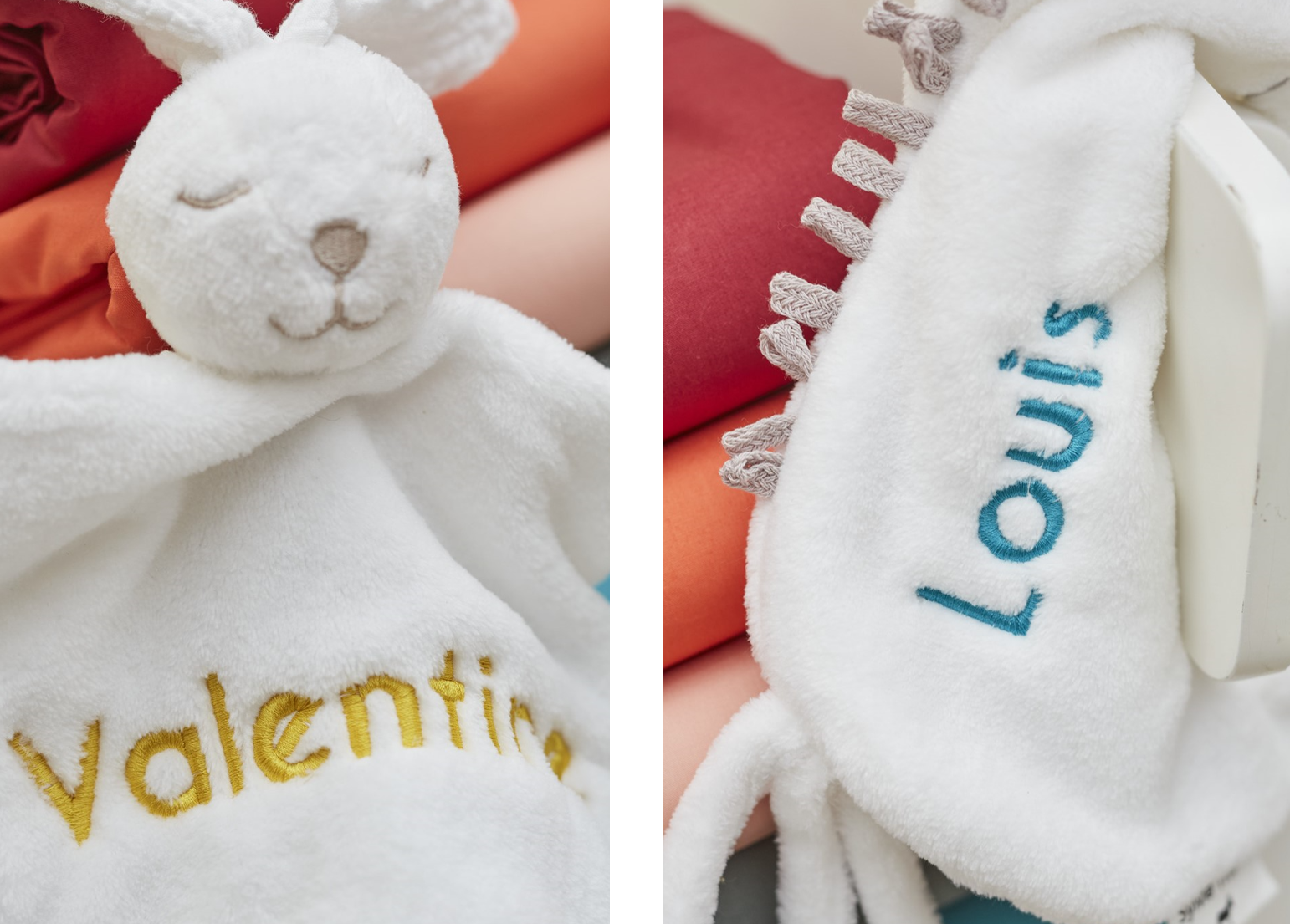 Select your embroidery lettering:
The embroider adapts the size depending on the numbers of characters requested and on the product.
1 Embroidery = 1 Lign / 1 upper case = 2 characters / 1 dash, 1 space bar = 1 character
Select the color of the embroidery thread:

Guide of the locations of embroidery on the products